Karla Sánchez Zepeda
Co-Director
Autumn Research Residency 2023 - Dr Viviana Checchia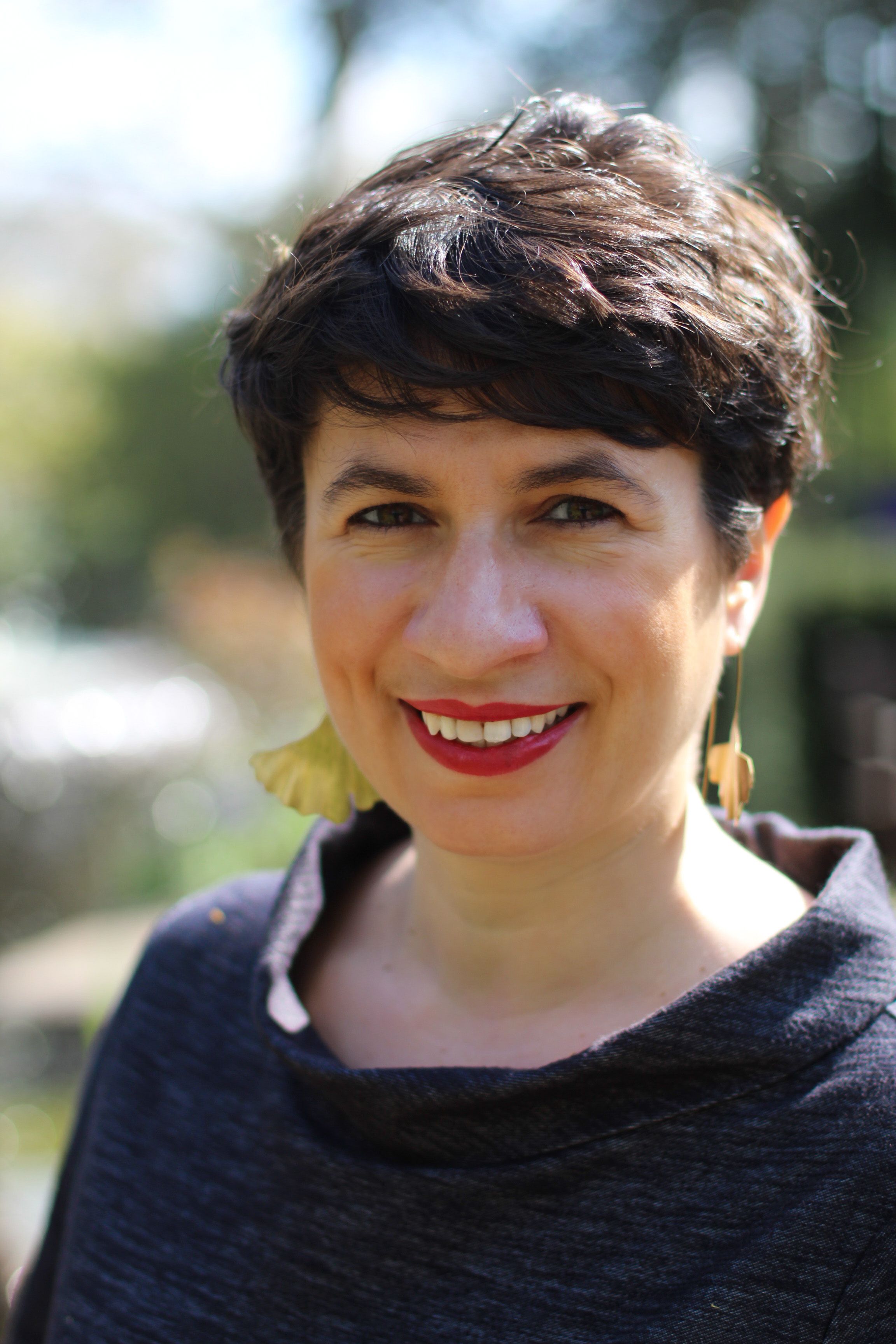 Photo credit: Candice Earle-Hutton Photography, 2023.
Blackbird Cultur-Lab was thrilled to host Viviana Checchia as our first Autumn Research Resident. During her stay she explored rural epistemologies and alternative pedagogies.
We designed for her an intense 5-day programme with encounters with various artists, art managers and other professionals based in Wexford.
Day 1
Wexford Arts Centre's Director Elizabeth Whyte kindly showed us the new extension and the two wonderful exhibitions: "One Hundred Steps" by Barbara Wagner & Benjamin de Burca and "System Interference" by Micheál O'Connell. At the Creative Hub we met with resident artists and learned more about their plans to expand on the activities linked to their monthly Open Day (every first Thursday of the month.)
We caught up with Liz Burns, Arts Officer of Wexford County Council, to enjoy a tour of the art collection and learn more about the myriad of activities that the county supports, including the wonderful climate mitigation/ecology related projects & plans for the upcoming years.
We then travelled to New Ross where we had stunning views of the Barrow river and a thought-provoking and delightful studio visit with artist Mary-Ruth Walsh, this was supported by the MAKE/curate program in collaboration with Wexford Arts Centre.
Day 2
We talked to Viviana a bit more in detail about the theoretical framework of regenerative agriculture, our Holistic Context and how we are transforming things at Blackbird. We then travelled to Murphy's Barn to meet with the wonderful curator Catherine Bowe.
Wexford Town had its open Art Night (first Thursday of every month) and we enjoyed talking to the artistic community present.
Day 3
A visit with soil scientist Luis López-San Gil at the Teagasc branch in Johnstown Castle proved to be both engaging and dialectical. We were given a fascinating tour of the labs and are very grateful to Luis for his openness, curiosity, and generosity.
Viviana then visited the Irish Agricultural Museum at Johnstown Castle, and took in the beauty of the stunning gardens.
Back at Blackbird we were delighted to meet artist Orla Barry with whom we had a fascinating conversation about farming, land and a sense of belonging, and the art world.
To end the day on a high note, and as the weather was so unusually warm, we visited Hook Lighthouse, and had a closer look at the many fossils present in the limestone. We found several crinoids (marine animals related to starfish) and brachiopods (such as sea mats and lamp shades.) Our very last stop was the gorgeous beach at Duncannon.
Day 4
Oisín and I felt incredibly privileged to spend the morning with three strong, super sharp, amazing women: Els Dietvorst, Alana O'Kelly and Viviana Checchia.
In the afternoon Cow House Studios generously opener their doors to Viviana, Oisín and I. We enjoyed their wonderful hospitality and listened to their bright, innovative approaches to art education and art residencies.
Day 5
One of Wexford County's pilot projects about Climate mitigation and art was led by Irish artist Elaine Harrington. She completed an ambitious program connecting various local organisations involved in planting, gardening and other activities in Enniscorthy. These groups received training, shared skills, and were gifted trees and seeds. Elaine very generously gave up her Sunday morning to show Viviana and I the first allotments in the town. We were delighted to witness the enthusiasm evident in the people who helped establish them such as Michael Deveraux, who kindly explained some of the plans that community has for the next couple of months.
Back at Blackbird we received the visit of artist Laura Ní Fhlaibhin with whom we had a fascinating talk about the lack of diversity in the art schools in London post-Brexit and its potential implications in the London art world at large. Laura kindly demonstrated part of a performance linked to her studies of leopard slugs that was an important element of one of her most recent exhibitions in London.
Day 6
On the last day of the Autumn Residency we were all a bit sad. We were genuinely sorry to her leave and are looking forward to her return. There was so much to talk about and so little time.
We are incredibly grateful to life -and to Deirdre O'Mahony!- for having put Viviana on our path. It has been not only a privilege but an absolute joy to spend time with this wonderful, bright, knowledgeable, incredibly experienced, warm, and down to earth curator. We have learned so much from all the conversations we had with her and all the amazing people that we encountered during this residency. Big thank you to Viviana and to each of the artists and other professionals that contributed towards the Autumn Residency.
We wish Viviana the best for the residency she will be doing at Fire Station Studios in Dublin and look forward to following up her innovations at Void and Vessel.
Ours is such a small world, smaller than we think. And throughout our interactions with Viviana we have been reminded over and over again of how we are all connected, to the soil, all living creatures and to one another.
Viviana Checchia is a curator, programmer, and researcher active internationally. She is Director of Void Art Centre in Derry, and Co-Director of 'Vessel', an international curatorial platform based in Puglia, South of Italy, for the support of social, cultural, and economic development through contemporary art.
Previous to these roles she was Residency Curator at Delfina Foundation, London, Senior Lecturer on the MFA at HDK-Valand, University of Gothenburg and Public Engagement Curator at the Centre for Contemporary Arts, Glasgow. Viviana has produced and contributed to a range of international projects, including the Young Artist of the Year Award, Ramallah and the 4th Athens Biennale.
Viviana has lectured on curatorial studies and contemporary art practice at amongst others: the Centre for Curatorial Studies, Bard College, New York, MA Social Practice and the Creative Environment, Limerick Institute of Technology; the International Academy of Art Palestine, Ramallah. With Anna Santomauro, she received the 2013 ICI/Dedalus Research Award for research into the legacy of socially-engaged art practice in the U.S., and in 2016 was awarded the Igor Zabel Award for Culture and Theory Laureate's choice for her contributions to the comprehension of and international interest in Eastern European art. Viviana holds a PhD from Loughborough University that focused on alternative Mediterranean curatorial practices. She currently serves as a trustee of cultural organisation, Timespan, Helmsdale.